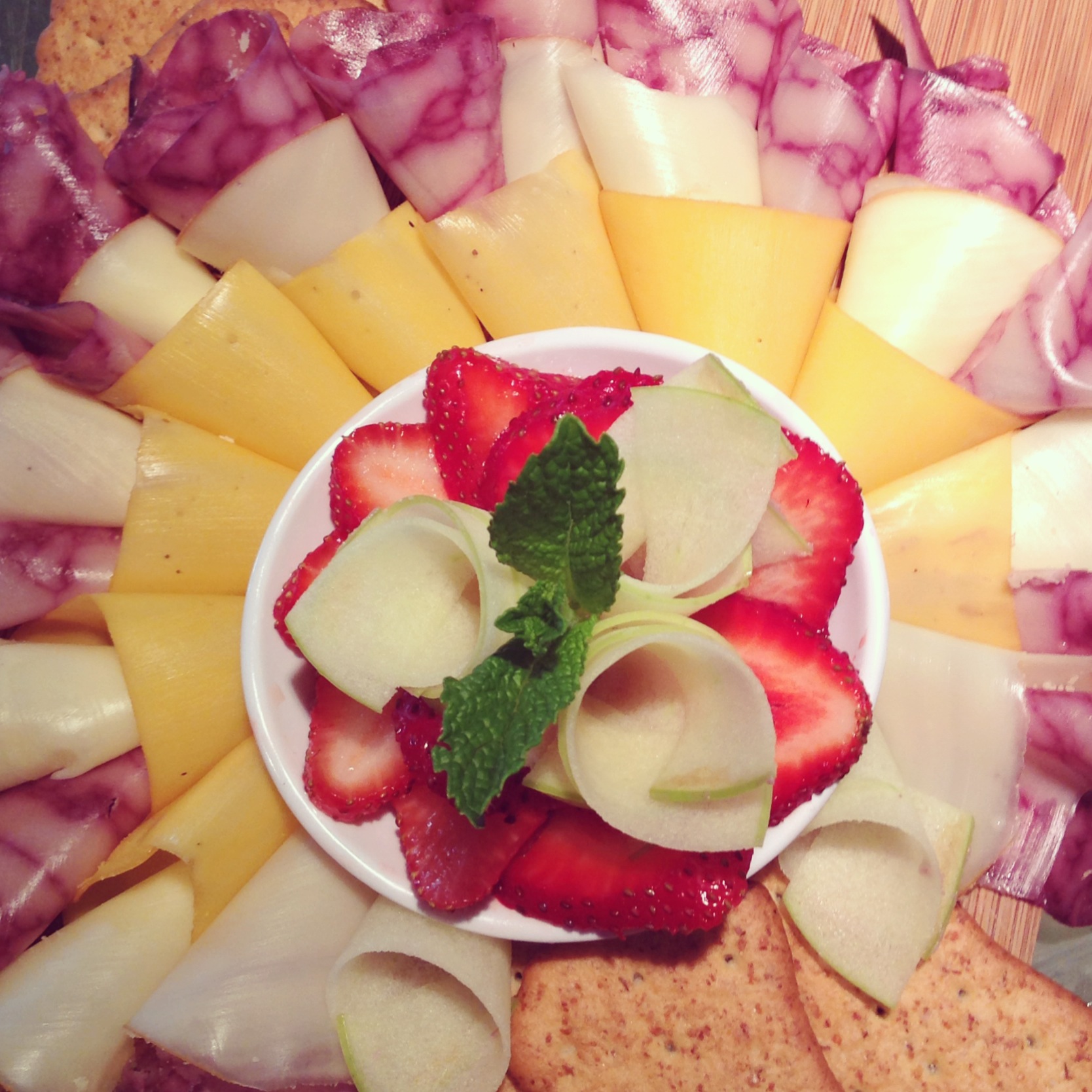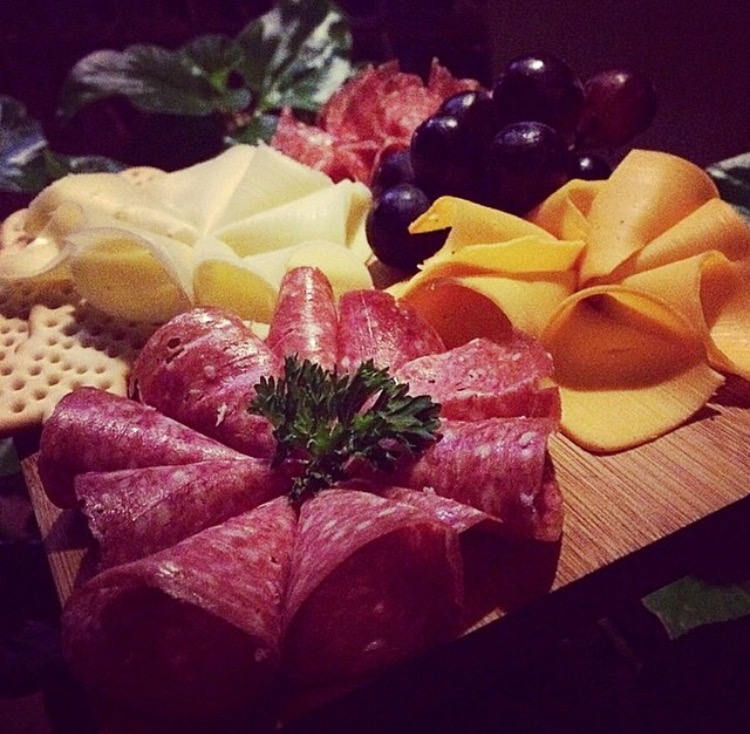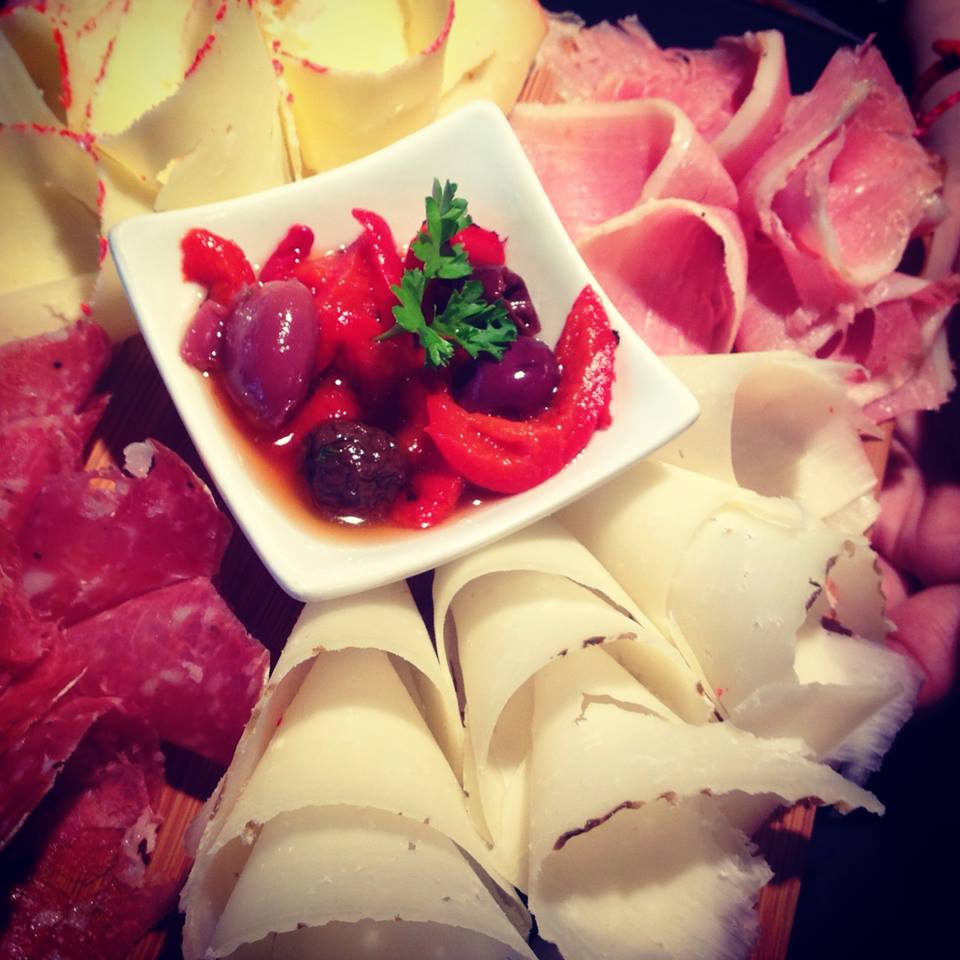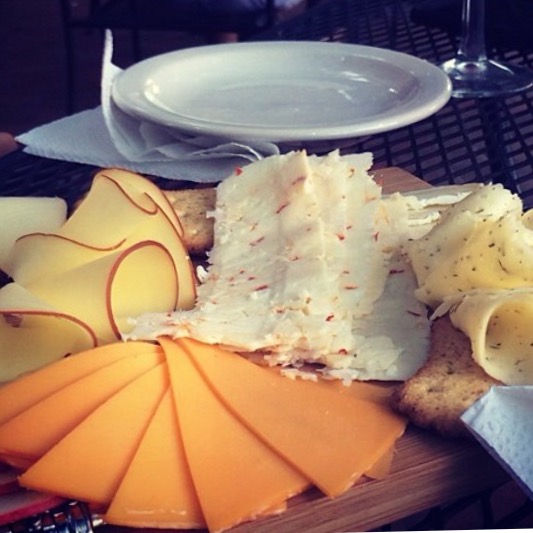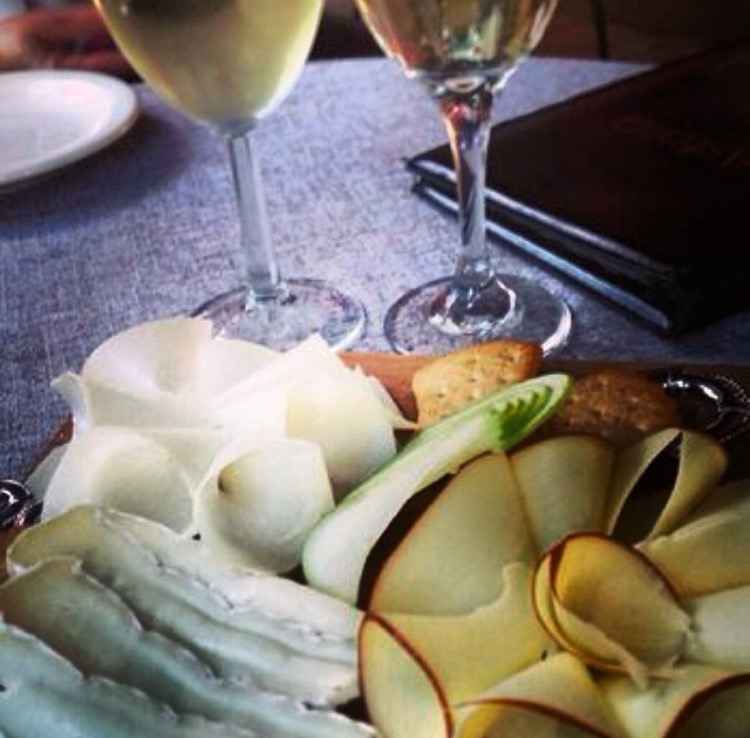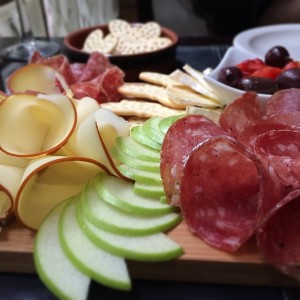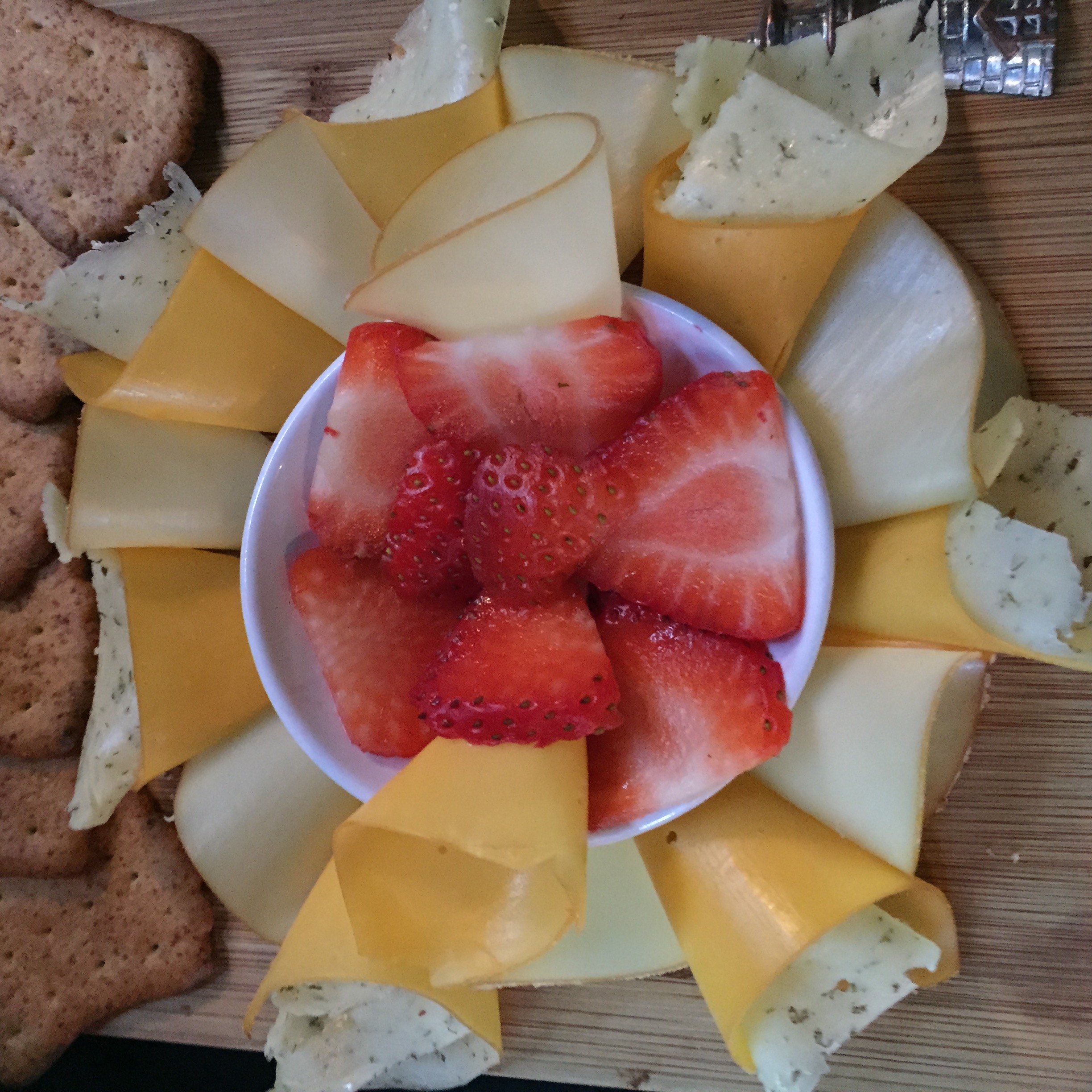 Boutique Cheese Selection:
Fontina Ispired by an Italian Alpine favorite and made from pasteurized cow's milk. Mild but rich and creamy in texture. 
Brie a soft and mild, savory cheese that is delicious, buttery and creamy inside with a snow-white edible rind
Havarti Dill a mild cheese that combines the rich buttery  flavor of Havarti with the slightly tangy, satisfying flavor of dill
Mahon a sharp semi-firm sharp Spanish cheese made with cow's milk, its' rind contains a hard, crumbly cheddar like texture 
Manchego a firm, semi-hard white Spanish cheese made with sheep's milk  
Maple Smoked Cheddar a smooth yet firm cheese that is slowly smoked over a hickory Maplewood fire and as a result experienced a distinct full & rich smoky flavor
Maytag a semi-hard rich-flavored blue cheese made from pasteurized milk instead of traditional sheep's milk
Monterey Pepper Jack a semi-soft cheese that combines the strong flavors of jalapeno to create cheese with lots of flavor and a little heat
Smoked Gouda a smooth texture cheese that is smoked in ancient brick ovens over flaming hickory chip embers
Sage Derby mild, semi-hard, marbled green cheese made with real sage leaves 
Port Wine Derby hand-made with Port wine this is a violet marbled cheese with rich flavor & smooth, creamy texture
Boutique Meats Selection:
Genoa Italian Salami made from pork but may also contain beef, seasoned with a variety of spices and blended with fine wine
Finocchiona dry-cured Tuscan pork salami made with whole fennel seeds, peppercorns, sea salt, garlic, and a 4 year-old Chianti 
Mortadella Salami pork, veal and beef flavored to perfection with aromatic spices
Prosciutto salted and cured Italian ham
Sopressata all pork dry salami made with burgundy wine, garlic, pepper, and various spices. A delicious hors d'oeuvre!
Toscana Salami tangy dry salami made from beef and pork, incorporated with spices, garlic, and medium dices of fat to enhance the flavor and mouth feel 
Breseola cured dried eye-of-round beef
Sujuk Eastern European 100% beef semi-dry salami