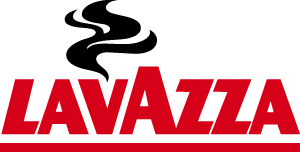 Authentic Italian Espresso Bar
Proudly serving Italy's Favorite Coffee: Lavazza
All Beverages Available Iced or Hot 
Espresso
Espresso Macchiato 
Espresso with Side of Milk 
Macchiato 
Espresso topped with Froth
Niete
Decaf Espresso
Americano
Espresso served with Hot Water
Espresso Astoria
Espresso topped with our home-made whipped cream
Cappuccino
Available Wet, Dry, or Traditional
Ask server for details
Caffe Latte
Espresso with Steamed Milk 
Astoria Latte
Pure Instant coffee with Steamed Milk and touch of Froth
White Out
Espresso, Steamed Milk, White Chocolate, Whipped cream
Tuxedo Mocha
Espresso, Steamed Milk, White & Dark Chocolate, Whipped cream
Milky Way
Espresso, Steamed Milk, Caramel and Whipped Cream
Almond Roca
Nutty & chocolaty butter-crunch espresso drink that tastes like the famous Almond Roca candy made with steamed milk & topped with our homemade Whipped Cream
The Turtle
Espresso, Steamed Milk, Ghirardelli Chocolate & Caramel & Whipped Cream
Shekarato
Iced espresso hand-shaken with a dash of brown sugar
Gelato a Fogato
Vanilla ice cream topped with espresso 
ADD FLAVOR SHOT TO ANY COFFEE BEVERAGE: 
Dark Chocolate
White Chocolate
Italian Amaretto Flavor
 Irish Cream Flavor
Almond Roca
 French Vanilla 
Hazelnut
 Crème Caramel 
Red Raspberry
Cherry
Sugar-Free Vanilla
 Sugar-Free Hazelnut
Sugar-Free Caramel
Pumpkin/Cinnamon
Peppermint
ALTERNATIVE MILK OPTIONS AVAILABLE WITH CHARGE: 
Soy Milk, Almond Milk, Fat Free Milk, Half & Half, Heavy Whipping Cream
TIPS ON ORDERING COFFEE AT ASTORIA:
Our staff is trained to help you choose the perfect beverage, if you are not sure what to order do not hesitate to ask for help. 
Coffee art is available upon request. Due to the nature and flow of the business, not all coffee is served with coffee art. If you would like to see art on your coffee, please do not hesitate to ask your server. 
Don't forget to ask us about our seasonal coffee drinks.